Diana's Dance Company
Join Our Award Winning Competition Team!!
MANDATORY Summer Intensive for Team Placement
Monday, July 8th – Wednesday July 10th, 9am-1:30pm Read More…
Diana's Dance Company continues to grow and appreciates your continued support. Serving area dancers for over 15 years and look forward to another season of providing you with quality dance instruction and entertainment for the inland area. Experience makes all the difference.
We provide Lyrical, Jazz, Tap, Hip Hop and Ballet dance classes for ages 18 months – adult. Serving Menifee, Canyon Lake, Lake Elsinore, Murrieta and the surrounding areas.
The DDC dance season runs August through June! In order for your dancer(s) to get the maximum benefit of their dance experience, we highly recommend dancing the full year! Registration following the Christmas recital is subject to availability and the level of dance appropriate for your child may not be available!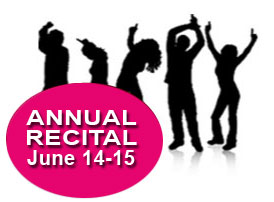 Daddy Daughter Dance
We will be including a "Daddy/Daughter Dance" again this season since the recital is held Father's Day weekend. We would love to have the fathers join their dancers on stage for this special number.  Read More…
DANCE NEWS
Dance Recital Lineup now posted
Please note these are NOT in show order; actual performance order will be released at a later date!!) Click Here to View List

Calling All Dads! Want to make your DDC dancer proud?
Here's your chance: Beginning in April, a free dance class for the dads will meet twice a month. Participating fathers will be featured in our dance recital in June.
Choreography will be fun, entertaining, and exciting in the Hip Hop style (no fancy spins or leaps, but lots of attitude!).
It's not to late to join call the studio for more information!